Celebrities and poker are a match made in heaven.
For a start, lots of celebs have more money than they know what to do with, so the poker table is an obvious choice for some free-spending fun.

For a casino manager, having a movie star or sports legend in your building not only means they will be spending big bucks on your tables – it also means hordes of people will be clamouring to join them. And lots of those people will have no idea how to win at poker.

So the celebrity gets to have some fun with their dough, members of the public get to gawp at their heroes, while the casino bosses watch the money rolling on home.

The rise in popularity of poker has led to a surge in the number of celebrities trying their hand at the table over the last 20 years, and casinos have not been slow to cotton on to the benefits this can bring them.

Many stars have focused their poker on charity events, helping to raise millions for good causes by boosting the profile of poker tournaments that support charity campaigns.
But others have taken the game to a more serious level, and some have even turned it into their profession.

But just who are these poker playing celebrities?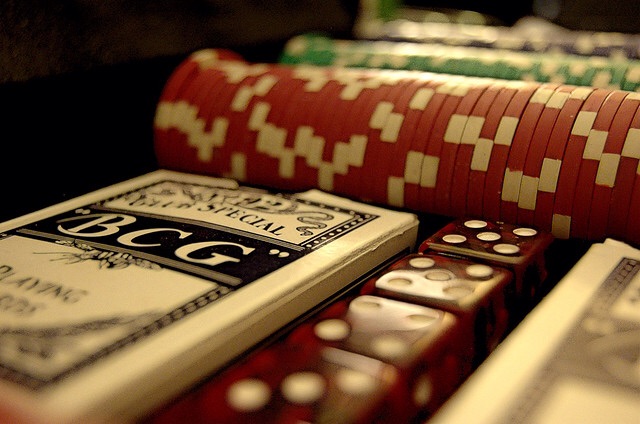 by
dupo-x-y
Leonardo DiCaprio
This Hollywood heavyweight's love for poker is well-known, and he combined his work with his hobby when he took the role of producer on the 2009 film Runner Runner (see below), which starred Justin Timberlake as a former Wall Street banker who gets into financial difficulty playing poker online.

The film wasn't a huge hit by any means, but DiCaprio remains a keen poker player, as Molly Bloom – the woman dubbed 'The Poker Princess' – revealed in her 2014 memoir Molly's Game, which claimed DiCaprio played in her $100,000 buy-in circle.


Pamela Anderson
To say Pamela Anderson's relationship with poker has been tumultuous would be like saying Barb Wire was a slightly disappointing film.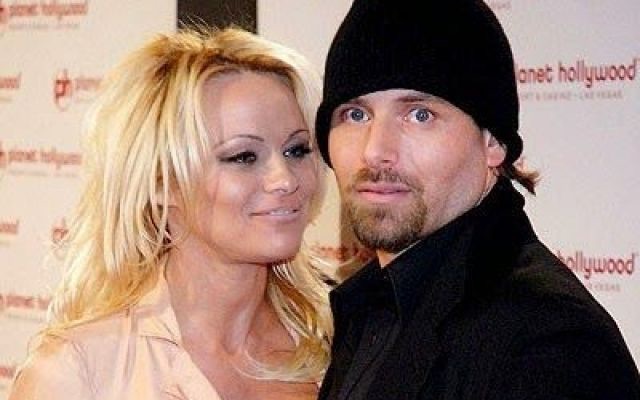 By HotGossipItalia
The former Baywatch star claims poker is in her blood, having grown up in a family of players. Her interest led her to set up her own online poker site, PamelaPoker.com, only for her to back out of the venture, claiming she didn't know enough about what she was getting into. The success of sites like betfair poker in the years since must make Anderson which she had done her research!

More recently, she has claimed that her estranged husband Rick Salomon is dodging a $40 million tax bill on his poker winnings. He must be some player!
Paris Hilton
Another celebrity poker player with a link to Rick Salomon – albeit this time for reasons we are less likely to discuss on this website – is Paris Hilton.

The 34-year-old socialite and television personality certainly isn't short of money to spend at the tables, with her net worth being estimated at around $100 million.

Seen frequenting casinos at various stages throughout her career in the media limelight, Hilton reportedly developed an obsession with poker, and was confident in her abilities as a player.
But doubts over whether she had the skills to back up that confidence were added to when she reportedly lost a game at her parents' Las Vegas casino that cost her a Bentley worth $175,000.
A drop in the ocean to the Hiltons, perhaps, but still a bad enough loss to see Paris banned from playing at the family casino and sent to gambling therapy to stem her bad habits.
Teri Hatcher
Though she claims not to be a gambler, Teri took part in the 2010 World Poker Tour Celebrity Invitational in LA, in aid of the Chrysalis homeless charity, and she certainly seems to know a thing or two about how to play.

She might have been knocked out in the second round of the tournament, but she carried on playing the tables after that, putting her college mathematics major to good use.

Tomas Brolin
Depending on where in the world you come from, Tomas Brolin is either a hero or an anti-hero. The Swedish soccer player rose to fame with his superb performances for his country in both the European Championships of 1992 and the USA World Cup in 1994. But his club career, which had been going swimmingly in Italy at Parma, unraveled when he moved to England to join Leeds United, where he scored just four goals in two years.
After quitting football, Brolin pursued a number of different businesses before finding his forte at the poker table. He has been active on the World Series since 2006, and has cashed twice in the European Poker Tour.
Adam Sandler
One of the most recognizable faces regularly seen at celebrity poker tournaments is that of Adam Sandler, who seems to love nothing more than a night out at the casino playing a few hands and raising money for good causes.
The Waterboy star has been the star attraction at a number of high profile events over the last 10 years. He joined the likes of Ben Affleck and Matt Damon at the 2007 World Poker Tournament to raise money for the campaigns concerning the humanitarian crises in Sudan.
He then took a seat at a follow-up event at the Rio All-Suite Hotel & Casino in Las Vegas in 2008, alongside Don Cheadle and Annie Duke amongst many others.
A year later in 2009, Sandler completed a trio of fundraisers for the Ante Up For Africa campaign, playing at the Europe Celebrity Charity Poker Tournament, raising more than $2 million for the cause.
Michael Phelps
If you're the most decorated Olympian of all time, you probably crave competition pretty much all the time.
As a competitive swimmer, Michael Phelps won 22 Olympic medals, including 18 golds, and was the most successful athlete of the Olympics on three separate occasions.
Phelps took early retirement at the age of 27 after his world-shattering success in the sport of swimming, but admitted that he became bored during retirement and struggled to find things to do.
One pastime he took up was poker, and – surprise, surprise – he was really good at it.
Phelps had made a final table at the 2008 Caesars Palace Classic, so his poker pedigree was good before he went to Las Vegas to join the 44th annual World Series of Poker festival in 2013.
He joined a $5,000 no-limit hold'em tournament, claiming he got talked into it, but showed enough skills to suggest a career in poker could be an option for the man known as 'The Flying Fish', even though he has since gotten back into the pool to swim competitively again.
Teddy Sheringham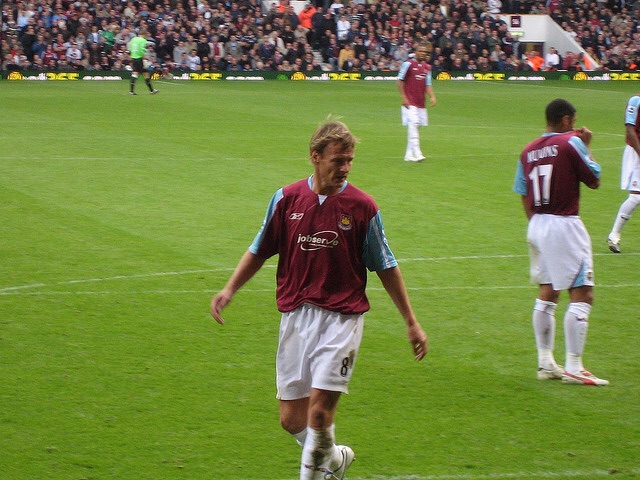 Having enjoyed a glittering soccer career for Manchester United, Tottenham Hotspur, West Ham and England, Teddy Sheringham turned his hand to poker and proved to be just as much of a talent.
As a footballer, Sheringham was known for his intelligence and his opportunism. He was just as likely to be the mastermind behind a goal created for a teammate, as he was to be the man putting the ball into the net himself.
After his football career ended in 2008, at the ripe old footballing age of 42, Sheringham quickly made a name for himself in some big poker tournaments at tables around the world.
Within five years of retiring from football, the man who scored 11 goals in 51 appearances for his country had also claimed $330,000 worth of live tournament cashes and appeared at the European Poker Tour final table, as well as having cashed at two World Series of Poker tournaments.
Sheringham made it to 388th position in the WSOP main event in 2012, and he went on to buy into the World Poker Tour National London event in 2013.
Now back in soccer as the manager of English minnows Stevenage, it remains to be seen whether Sheringham will return to the poker tables, or whether his passion for football will be reignited once again.
Gabe Kaplan
Depending on when you were born, you may remember Gabe Kaplan for very different talents.
In the 1960s, Kaplan was a working stand-up comedian, touring New York City and gaining a reputation as a funny man. This reputation led to him making appearances on The Tonight Show with Johnny Carson, and landed him a TV gig on Welcome Back, Kotter.
Once upon a time they made Gabe Kaplan action figures and made them well.

His TV career went well, and he went on to appear in several movies, and his stand-up tours brought him further acclaim. But all the while, as he was establishing himself as an entertainment star, Kaplan was forging a career that would serve him well once his TV days were over.
As early as 1978, Kaplan appeared at the World Series of Poker, and this would be the start of a lucrative hobby that turned into his full-time career.
Today, Kaplan's total WSOP & Circuit earnings stand at a staggering $539,159, including a second-placed finish at 2005's 26th annual WSOP event, which landed him $222,515.
Controversy struck for Kaplan in 2011, when he had to pay back winnings he accrued in a series of "underground" Hollywood poker games that also featured actors Tobey Maguire and Matt Damon.
A lawsuit was filed against Kaplan by a bankruptcy trustee, after it was found that Kaplan won money that belonged to the victims of a Ponzi scheme set up by one of the participants, Bradley Rudderman.
But Kaplan, who is also known to be a shrewd financial investor, agreed to pay back $27,900 of his reported $62,000 winnings to settle the case, and his status as one of professional poker's true legends remains intact.
Ben Affleck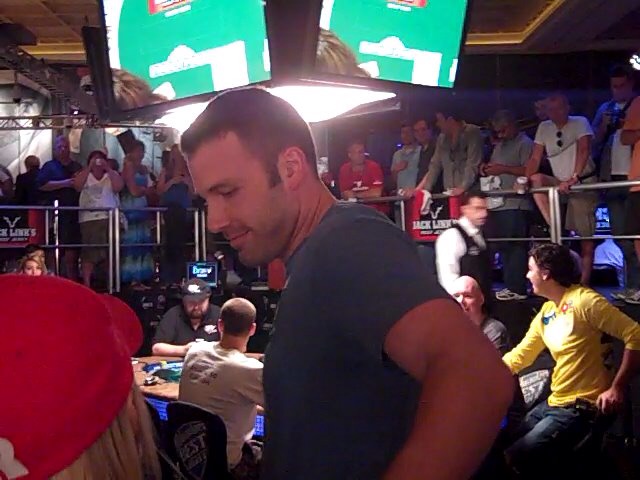 by Kaloozer
Gambling is a big part of life off screen for Hollywood superstar Ben Affleck. When he is not taking on the role of Batman, or directing hard-hitting political dramas like Argo, Ben likes to blow off steam in the Casino.
But he doesn't just take his huge Hollywood earnings and fritter them at the tables. He plays to win.
In 2004, he became the first film star to win a major poker open, when he took down Tobey Maguire on his way to winning the California State Poker Championship's $10,000 buy-in event. His winnings: a cool $356,400 and a place on the World Poker Tour the following year.
Having been coached in poker by the likes of Gabe Kaplan, Affleck also has a rare talent in the art of Blackjack, having developed a technique so effective that casinos refuse to let him play the game.
His card-counting on the Blackjack tables led staff at the Hard Rock Casino in Las Vegas to ask him not to play the game, but it would seem he keeps himself plenty busy with poker not to need Blackjack as well.
Affleck has struggled with heavy drinking in the past, prompting him to take spells in rehab to overcome his dependence on alcohol, and his wife, actress Jennifer Garner, has said in the past that gambling is a welcome distraction from the booze.
During the filming of Batman, Affleck took to the casinos of Detroit for long sessions at the poker tables, and onlookers remarked on his apparently dishevelled appearance.
But it seems poker is likely to remain part of Affleck's life, even though he has yet to recapture his lucrative wins of 2004, and he made poker a part of his film career too when he starred in Runner Runner, alongside Justin Timberlake and Gemma Arterton.